HBL is the largest private sector bank in Pakistan. Established in 1947, it has since grown to have over 1,700 branches and 2,000 ATMs around the world accumulating over 10 million customers. The bank wanted to raise awareness and generate leads for their new loan product, and they identified social media ads as the best way of being able to achieve that.
We've summarised their story below along with the impressive results they saw at the end of their campaign.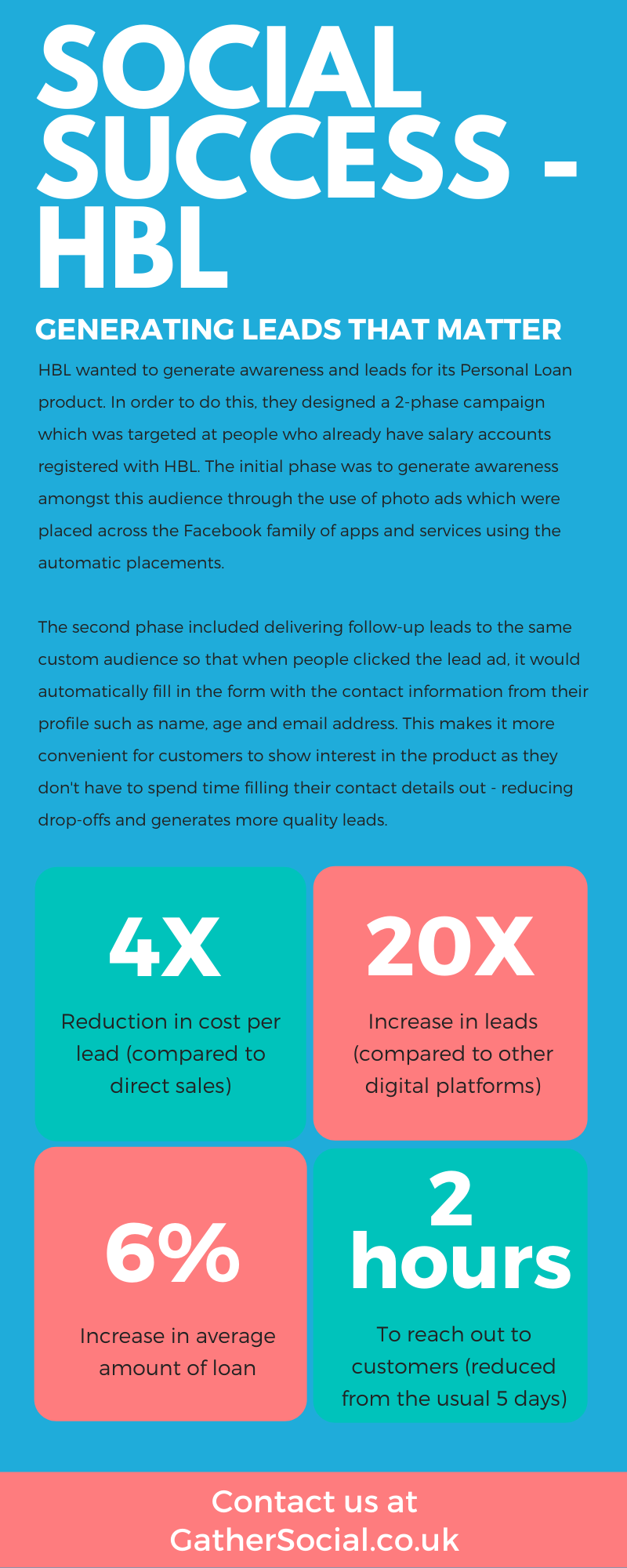 If your business needs a boost through social media, Gather Social is here to help. We specialise in helping businesses see results through their social media campaigns and adverts. Contact us today to find out how we can help you.