There are 1 billion users on Instagram every month. It's a place where a lot of people spend a lot of their time. As a result, Instagram has become a central part of many marketing strategies for many big brands around the world - this is no different with PepsiCo.
The company has many brands under their umbrella including Doritos, Lays and of course Pepsi. Instagram is a major part of their marketing operations for all of these brands as it allows the company to engage with their audience in ways that other marketing channels wouldn't support.
We've highlighted the 4 pillars that have contributed to the success of these brands below.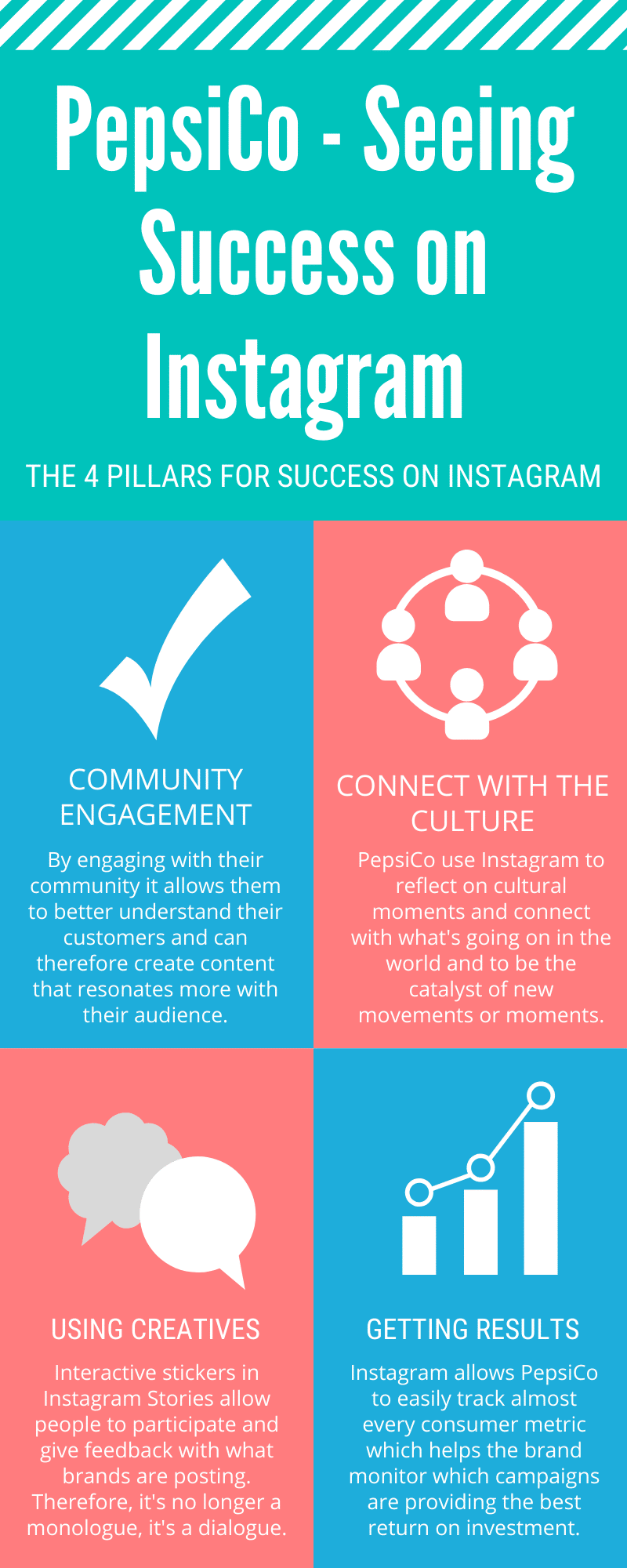 If your business needs a boost through social media, Gather Social is here to help. We specialise in helping businesses see results through their social media campaigns and adverts. Contact us today to find out how we can help you.