Are you looking to boost your social media skills? We've compiled a list of 10 podcasts that could help propel you to social media success.
1.  Savvy Social Podcast by Andréa Jones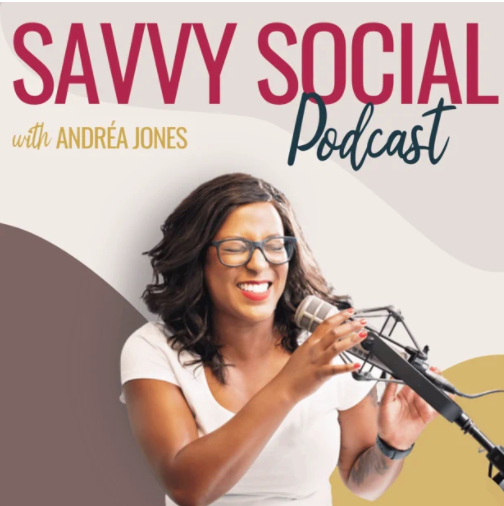 Up first we have Savvy Social. This podcast is short and sweet yet fresh. Each week, this podcast focuses on a new social media marketing technique. Along with interviewing experts within the social media field, she also gives her own insight from her experience in social media strategies.
2. The #AskGaryVee Show with Gary Vaynerchuk
If you're an avid social media user, you're probably familiar with Gary Vee. With a simple, yet effective format, frequent listeners submit their questions to Gary through the #AskGaryVee hashtag on Twitter. Gary Vaynerchuk will then focus on a couple of questions per episode. This podcast is ideal for must-have advice on social media, entrepreneurship and even marketing. So if you're needing a variety of advice, this podcast is for you.
3. Masters of Scale with Reid Hoffman
This is an essential listen, hosted by the co-founder of LinkedIn. Listen to invaluable advice from entrepreneurs who have taken their business to the next level. If you want to learn some incredible marketing wisdom from social media big dogs like Mark Zuckerberg and Sheryl Sandberg, then this podcast is ideal.
4. Reply All by PJ Vogt and Alex Goldman
Although this podcast doesn't fall under social media marketing, it's a great podcast if keeping up with digital trends is something you struggle with. From Gifs to amazon reviews, this podcast will keep you up to date with all things internet culture.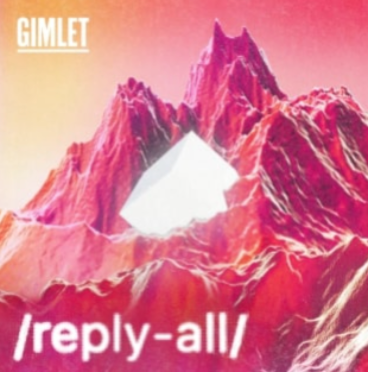 5. Online Marketing Made Easy with Amy Porterfield
Promising to make everything actionable and profitable, what's to lose by listening to this podcast? Amy Poterfield interviews experts in the social media field and shares insider secrets. Amy also provides mini execution plans you can actually use within your social media marketing. A must listen.
6. Maximize Your Social with Neal Schaffer
With a huge rating of 4.9 stars on iTunes, this podcast is ideal if you're looking for advice on all things digital marketing. From useful tips, tricks and best practices, you're bound to learn masses just by tuning in.
7. The Casual Fridays Podcast with Tyler Anderson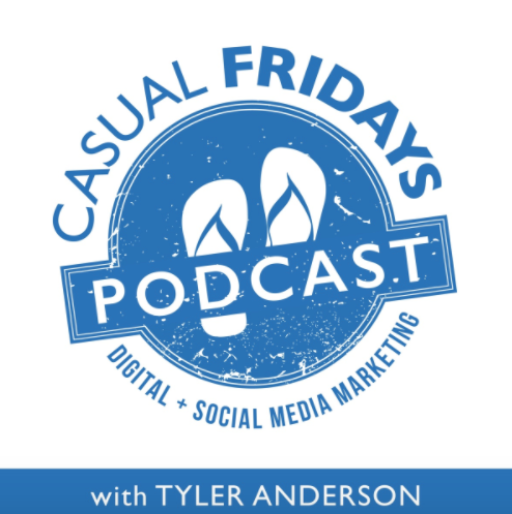 This podcast puts together what is and isn't working in the digital world, in one place. Not only can you learn 'how-to' tips, but you'll find this podcast helpful, fun and most importantly informative. 
8. Hashtag Authentic with Sara Tasker
Learn from an Instagram expert in this podcast. Designed for creatives, this podcast shows a novel take on social media marketing. Delve into colour psychology and digital accountability all in one place. This is an ideal podcast if you're looking to engage and be inspired. 
9. Marketing Over Coffee with John J. Wall and Christopher S. Penn
If SEO is more your expertise, tune into this casual podcast, filmed in a different cafe each week. You will also hear tips on Facebook advertising, along with much more social media knowledge. Interact with this podcast and find the answers to your questions in their listener questions section. 
10. Manly Pinterest Tips with Jeff Sieh
A very different social media podcast. One-third of Pinterest users are male, so this podcast is a funny take with helpful tips on how to engage the male audience of the platform. With the inclusion of Instagram insights and more, you're bound to learn more quirky tips on how to keep the male audience engaged. 
By listening to helpful social media marketing podcasts, you could beat the trends, appeal to the masses and create a social media strategy that sends business through the roof. So don't waste time on Google, listen to experts with real advice and real experience. 
Want to learn more about social media? Visit our blog catalogue for the latest social media news.