Throughout their existence, IKEA has increased massively in popularity and has now become the top-of-mind brand for interior design and furniture manufacture. They have developed a broad consumer base, from students to first-time buyers on a budget, to homeowners building their interior aesthetic. According to YouGov 2020, 60% of Brits own something from IKEA, compared to Sweden, where a massive 90% of households own an item. 
The logo ranks amongst the most iconic logos in history. Undoubtedly, IKEA's brand sells itself due to the vast quantity of quality products at affordable prices, and the underlying but overwhelming do-it-yourself attitude. Their marketing strategies act as a catalyst for sales too.
(Image source: Twitter @amyyeljones)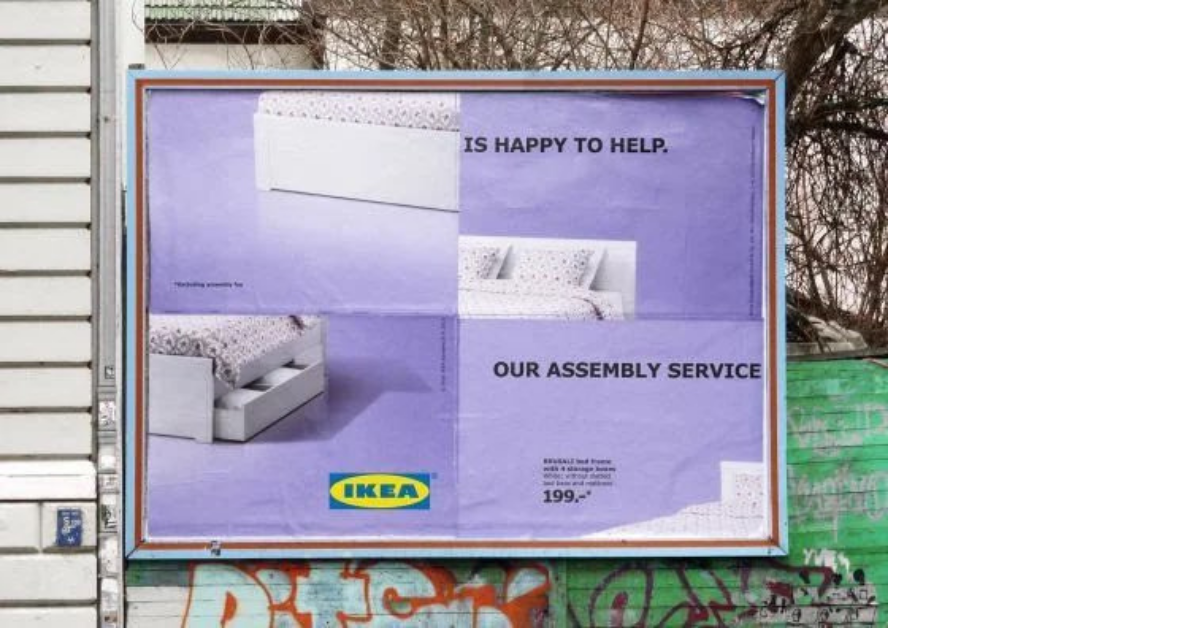 Their marketing strategies are so successful because they are imaginative and original; behind every great IKEA ad is a solid proposition and a unique idea. This Twitter thread shows you examples of their best and iconic adverts, from mirroring the aspect of a flatpack in the composition of the images, to prompting you to think again about buying an expensive chair if it's just going to hold your mountain of clothes.
(Image source: Twitter @amyyeljones)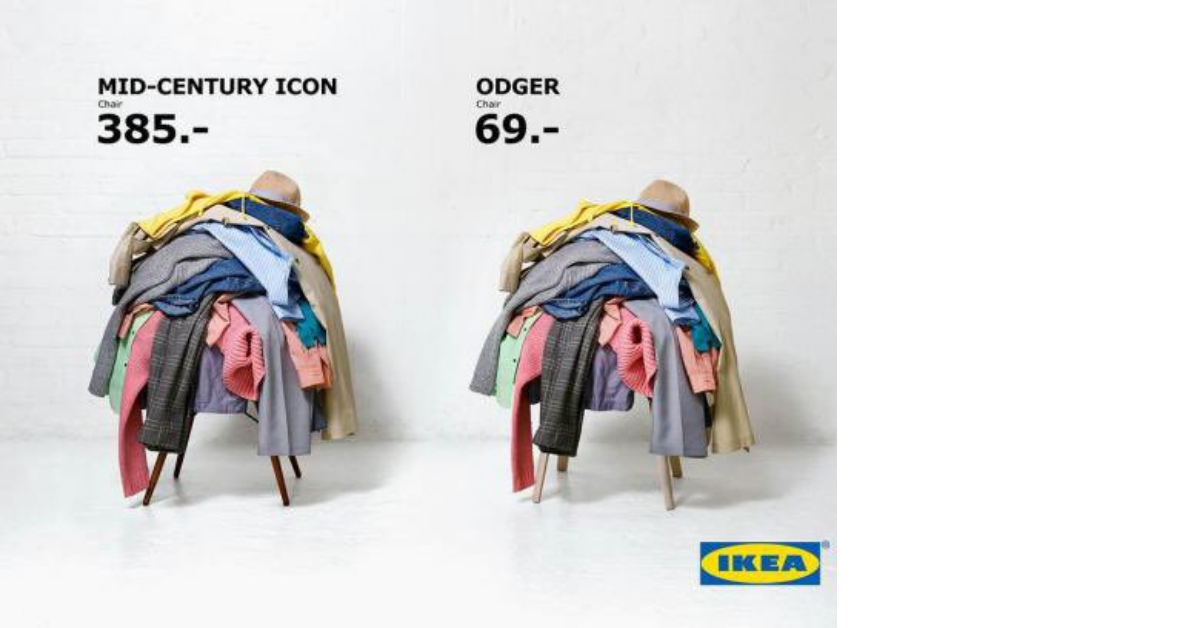 If anyone told you they owned a LAVIA or BILLY bookcase, you would know exactly what it looked like and where they got it from. You'd know it came from IKEA, it wasn't too expensive, it was easy to transport home and assemble, and that shows how effective IKEA's marketing strategies are.
So, what are IKEA's key marketing strategies?
IKEA's recognisable and iconic colours and branding.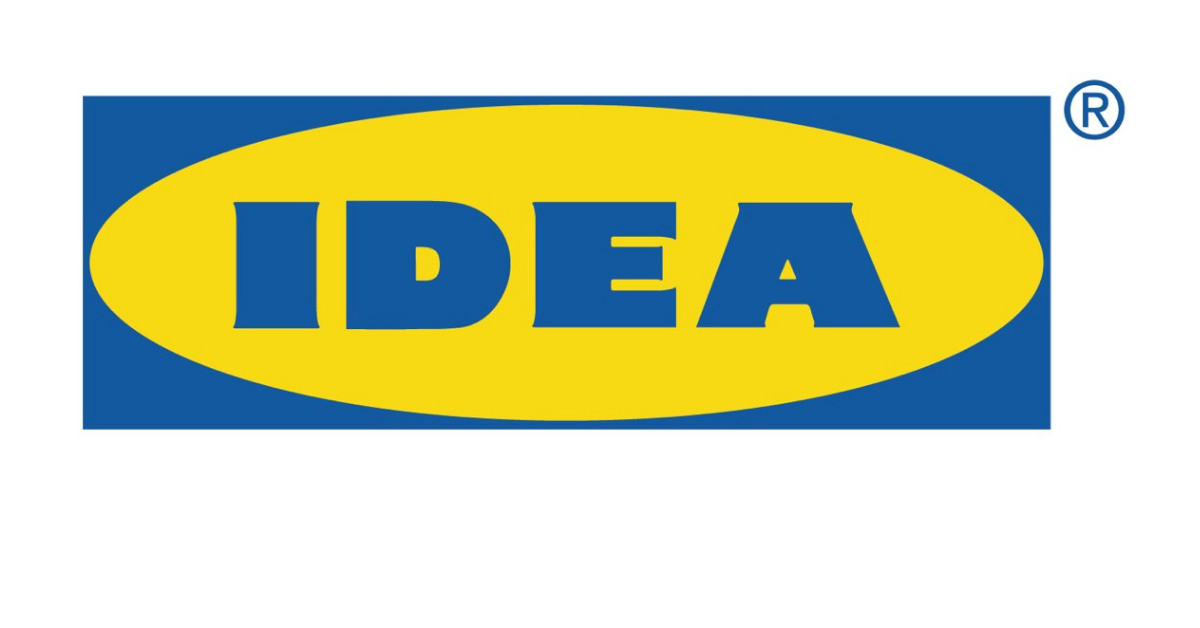 (Image source: Twitter @amyyeljones)
The patriotic and reputable colours of the brand stand out against every other interior brand in the industry. It wears them with pride and sports its cultural heritage proudly right down to the names of the furniture and the infamous Swedish meatballs served at the cafe. There is a slight bit of lighthearted humour within their patriotic tactic, so bear this in mind if considering a similar approach.
The ability to suit each customer's individual style.
One thing IKEA is known for is the mass of choices, options and designs available within the stores. This abundance of products encourages flexibility and customisation. Not every market has this ability to give an apparently endless assortment of consumer choices, but a simple orderly strategy doesn't give your company much chance to repeat business. If someone has already purchased from your business and feels they have the best of the best, they don't have much reason to come back as a returning customer and repurchase. Remember to give your consumers options within your brand to explore their wants and needs.
They fall between mass-market affordability and reusable durability.
IKEA possesses a combination of sustainability and affordability to their brand, and in the modern day, it is a key point to emphasise environmentally friendly processes and reusability within a brand. Even though IKEA doesn't necessarily have a guarantee that each product will last forever, the products are far from disposable and incredibly durable. The iconic IKEA shopping bags are reusable and stand as a reminder of the brand's pledge to sustainability. 
The stores are displayed in a way to provoke inspiration.
From the stores to the catalogs, IKEA works carefully to stage each item to inspire consumers to purchase and rethink the whole interior design of their house. Both stores and catalogs connect the audience with the ideal living spaces designed by IKEA, which tastefully highlight the products. The key thing to take away from this point is to not skip on visual merchandising and staging of your business' products.
IKEA is a pioneer of original ideas and brand strategies, and it continues to engage and excite consumers while growing sales and acquisition. There is a lot to be learned from their marketing strategies, and also to look forward to in the future of the brand.


If you enjoyed this blog, then we recommend you read our blog 'Double Down on Your Marketing' for more marketing tips and inspiration. If you want to look through our other blogs, click here.