Nottingham, and the East Midlands as a whole, is made up of so many amazing small businesses. We pride ourselves on offering some of the best independent coffee shops, aesthetically pleasing and tasty chocolate and real authentic independent pizza houses outside of Italy. 
At Gather Social, we're all about supporting local businesses and we want to celebrate what the East Midlands has to offer. In this blog, we'll talk about a few of our favourite small businesses in and around the East Midlands and have a look at a few of the many great independents that deserve to be talked about.
Food 
The East Midlands is home to some of the most incredible restaurants in the UK, and whether you're looking for fine dining or a pizza that you can eat on your sofa, we're spoilt for choice. 
If you're looking for a place to treat a special somebody (or yourself) then we recommend visiting Darley's restaurant in Derby. This beautiful multi-award-winning restaurant is situated in a stunning waterfront location and will impress anybody that you take there. Not only are the views breathtaking, but the food is also out of this world. It's definitely a place to put on your post-covid visit list.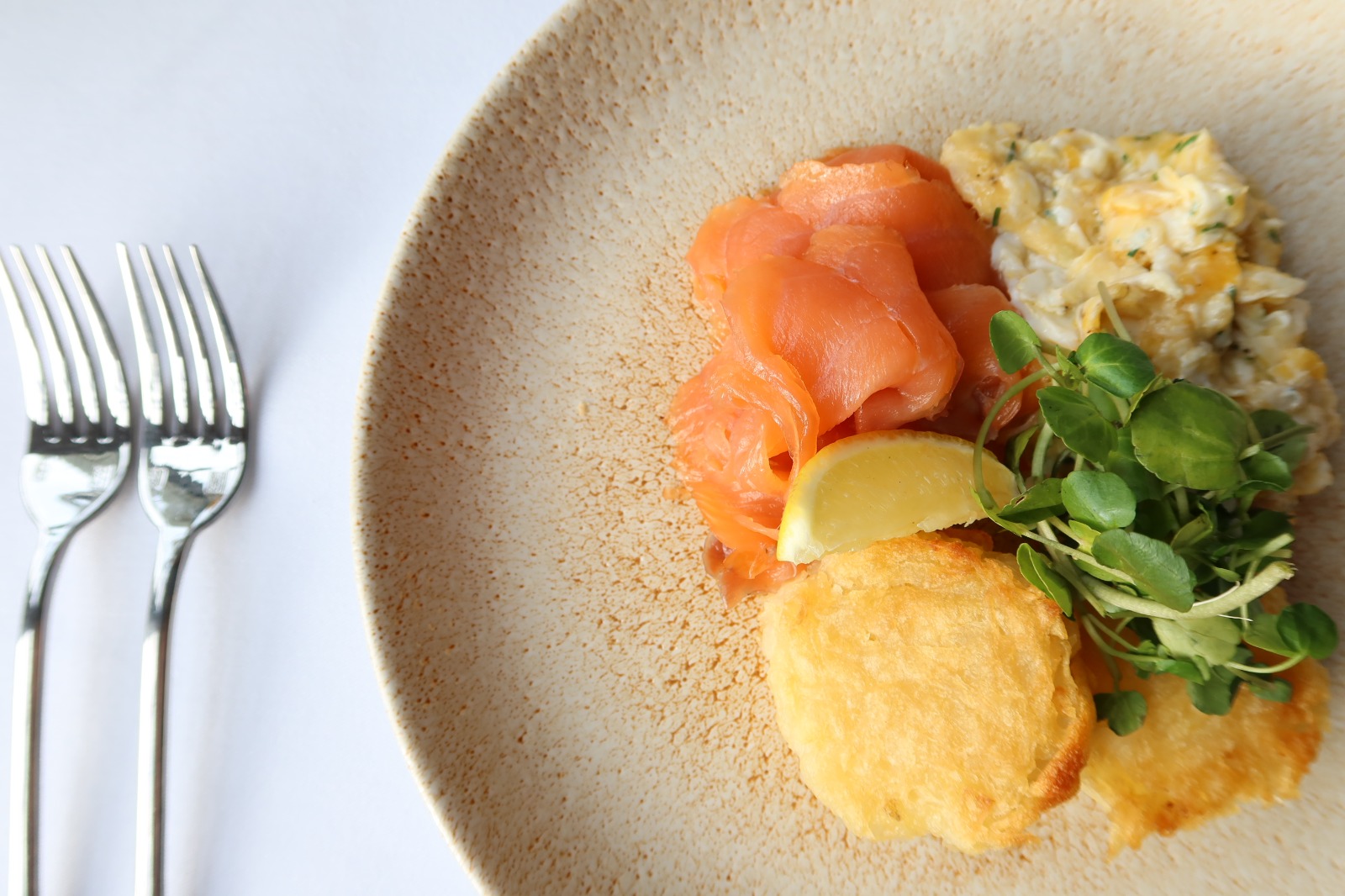 If a pizza at home is more of your kind of thing, then you're in luck. The East Midlands is full of some of the best pizza restaurants outside of Italy and you won't be left disappointed by some of the (very) modern toppings. Did somebody say Gran Reserva Serrano ham and tinned peaches?
If you're intrigued, that's the Cosmopolitan pizza on Oscar and Rosie's menu. Oscar and Rosie's are another excellent example of what the East Midlands has to offer. They pride themselves on being a 'proper grown-up restaurant' in Nottingham. This restaurant started with a series of pop-ups and has now expanded to it's (very bright) Hockley location. 
Sweet Treats
We all deserve a treat after the mess that has been 2020, and the East Midlands has a selection of bakeries, chocolate shops and cake shops that will make your mouth water and give Willy Wonka a run for his money. 
Recently at Gather Social, we had the opportunity to shoot some of the beautiful creations from Studio Chocolate. Hidden in the famously independent Cobden Chambers courtyard, Studio
Chocolate specialises in hand-painted chocolates, bespoke cakes and an indulgent bakery range. If you're interested in becoming your own chocolatier, you can also learn to create your very own chocolate masterpieces at their studio too!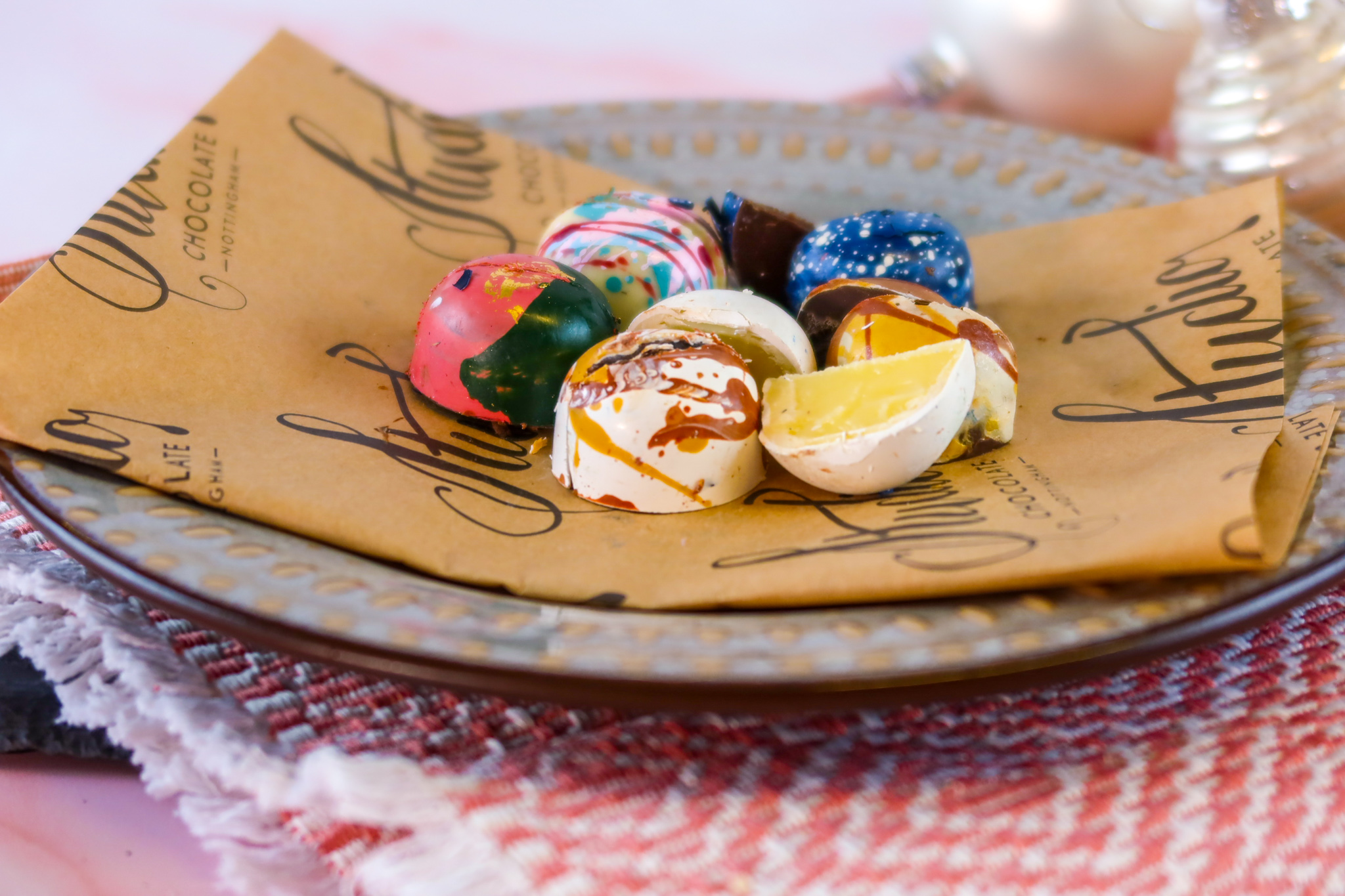 On the subject of chocolate, we all love a brownie but if you're looking for a brownie with a  difference, we recommend The Beeston Brownie Company. We've been incredibly lucky to provide The Beeston Brownie Company with a photoshoot and we can assure you that all of their brownies taste as phenomenal as they look. 
This local family run business specialises in all things brownie related and sells wholesale, at events and via their website, so even if you can't make it to an event, you can still enjoy their delicious treats. You may have also seen their brownies in some of your favourite local coffee shops in and around the East Midlands. 
Wellbeing
After all of that indulging, you'll more than likely want to focus on your wellbeing and let's be honest, we all need to invest in a bit of self-care lately. We're very privileged to have worked with Eternal Being for many years and have learnt a great deal from them. 
Michelle started Eternal Being after her friend recommended colonic irrigation to her for dealing with her IBS and has since become devoted to spreading the word about how colonic irrigation has changed her life. If you're thinking about having Colonic hydrotherapy or an enema or need help in general with mental and physical well being, then we strongly recommend visiting Eternal Being.  
With everything that is going on in the world today, it's now more important than ever that we support our local businesses. As a result of the Covid-19 pandemic, many independent businesses were made to close their doors for long periods of time, which of course impacted them financially. At Gather Social, we are determined to ensure that the East Midlands continues to be thriving with independent businesses.