You've probably heard of BeReal, but do you know what it actually is? This blog will explain to you what BeReal is, its popularity and how it is the next big thing in the social media landscape. BeReal has stormed the social media landscape over the past few months, it'll be no surprise if other social media platforms start to introduce similar functions on their apps.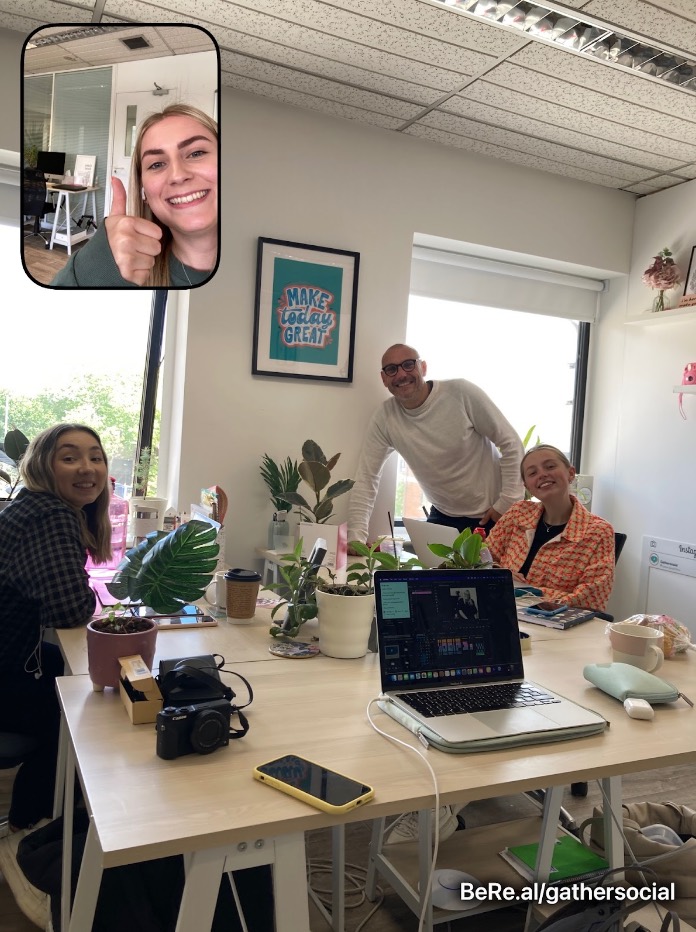 Unlike the editing and filters other social media platforms have, BeReal focuses on being real; the app has no editing or filtering functions and want's to capture its users in a real, everyday light. BeReal describes this as: 'Every day at a different time, everyone is notified simultaneously to capture and share a Photo in 2 Minutes. A new and unique way to discover who your friends really are in their daily life.'
In essence, BeReal works by notifying its users at a random time each day that they have 2 minutes to take their 'BeReal'. Their phone will take a photo from both the front and back camera, capturing exactly what they are up to at that given moment. Don't worry if you miss it though, you can post a late one, sometimes the notification might go off super early or late so it can be hard to do them all on time.
Arguably, the popularity of this app is down to how different it is; this social media platform is quick and simple, only taking up a few minutes of your day, unlike other social platforms. You can spend hours scrolling through or posting on social media platforms, never mind the time it took to filter and edit the content to put on there in the first place!
Its popularity is also down to how real and relatable it is; social media is starting to shift to become more natural and less filtered, BeReal's TikTok page is a great example of this, as well as the photo dump trend on Instagram. BeReal's authenticity and no-filter stance are sure to continue to influence the social media landscape over the coming months. In fact, BeReal is currently the number one downloaded app on the app store in the social networking category. That says it all!
At the end of the day, BeReal has been dubbed as the next big social media trend, so in no time we'll probably be seeing the likes of Meta (Facebook, Instagram etc) snatching up its idea and functions. In fact, Meta has previously said they want to focus on making young adults their focus after it was discovered that many young people spend less time on Meta's platforms, preferring to spend their time on others.
Will you be downloading BeReal? Or have you already got it and enjoy using it? Whatever your feelings towards BeReal are, it is a platform that already is and will continue to influence the social landscape.
We hope you've enjoyed reading this blog. For more blogs like this about social media, click here to head over to Gather Social's blog page.