Sometimes a traditional CV and cover letter doesn't cut it for a creative job in a competitive industry. Sometimes to get the attention of a hiring manager at a high-end agency, you need to think outside the box. You'll need something that highlights your selling points, proves your interest, and differentiates you from other applicants.
For your inspiration and amusement, this blog will display seven creative approaches that have been used by real people while applying for jobs in the advertising and marketing industries. They aren't the golden ticket to get you into the job, but they'll help you stand out and get your foot in the door.
Creating a video CV
Video resumes aren't new, in fact, they're still fairly rare in the world of job-seeking, despite the recent pandemic forcing interviews to be remote, but back in 2012, this approach was ever more unique. At this point, one person made a very detailed and well-edited video CV and application, which listed all of his skills, qualifications and experiences. Aside from just listing his hobby bullet points in video form, he added a touch of humour and acted out his hobbies, which featured a clip of him working out in the gym. 
This candidate not only created something fun and interesting to watch, but it let the person/people hiring see a side of his personality they wouldn't have understood through a piece of paper.
You can find the video CV here.
Giving out chocolate bar CVs
In 2013, a Reddit user posted a photo of a chocolate bar that his friend gave to a company he was interviewing with as his CV. The health and nutrition information had actually been replaced with the candidate's skills and experience. According to the Reddit thread, his friend got the job because of his creative chocolate CV. 
It was a very creative way to add an incredibly memorable touch to a job application. No matter if the hiring manager found it funny, delicious, or bold, it will have been hard for them to forget as they made their decision.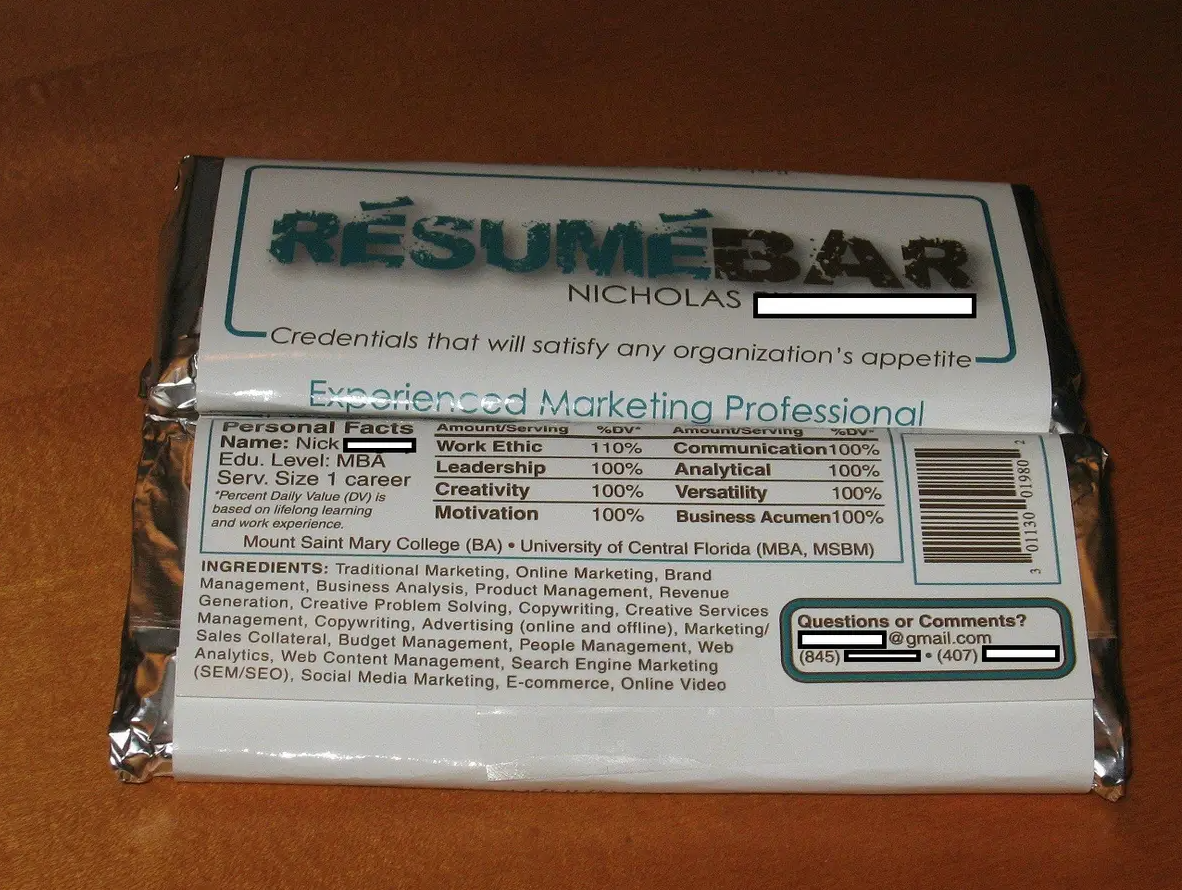 Making a LEGO ad
To get the attention of an advertising agency she was applying to, an Imgur user made a LEGO version of herself and a series of LEGO ads that displayed her skills and experience. One of the ads she created noted how many pieces her character had, as well as her educational background, while another gave a brief description of herself, as it would any other LEGO character. 
According to the Imgur user, her creative CV earned her the job at the agency. In this example, the candidate didn't wait for the agency to ask to see her portfolio, but instead adapted her CV application to display her design skills too.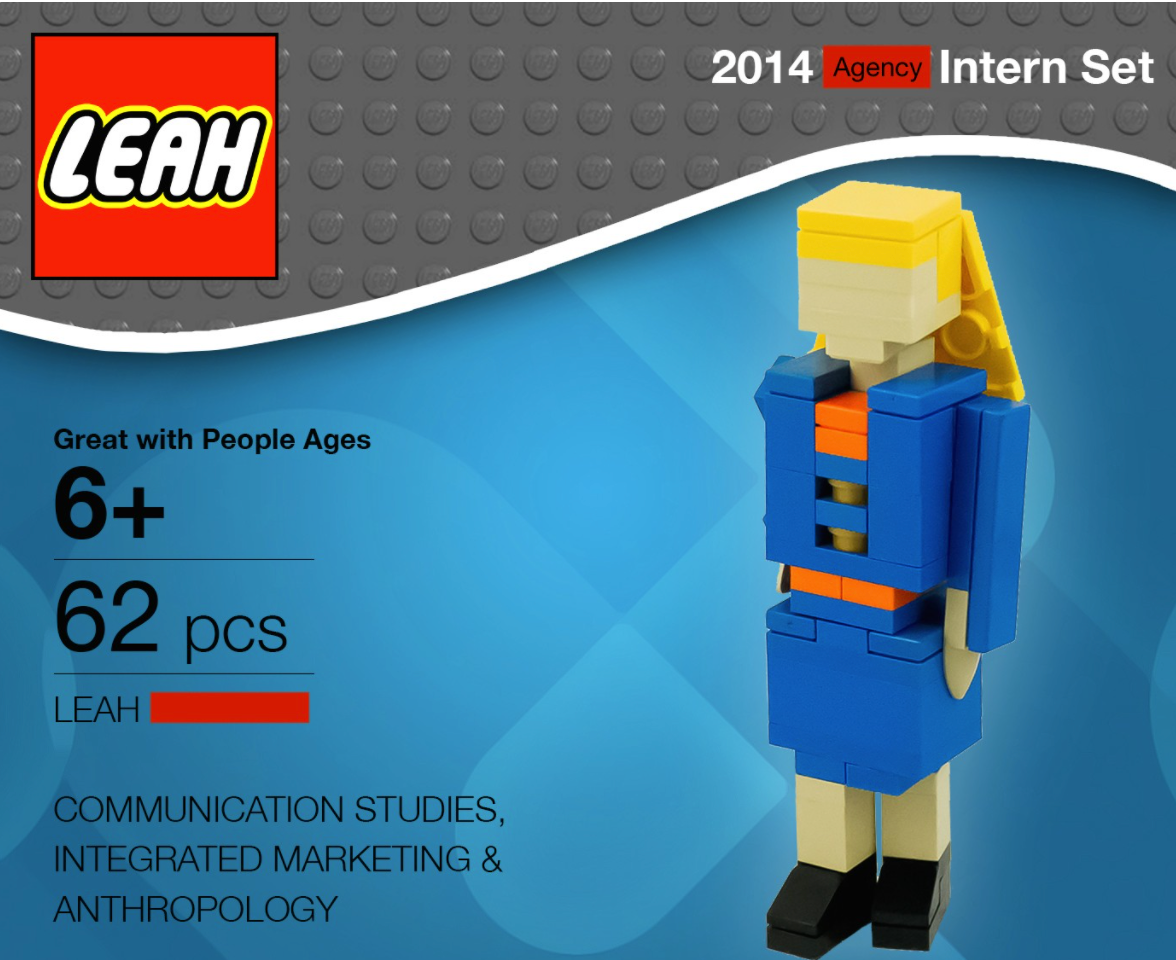 Auctioning yourself on eBay
In 2011, a UK job-seeker, Josh Butler, posted an eBay listing for himself, with his CV in the product description area, his expected salary where the price should be shown, and notes about how hard he would work for any company that hired him. The title of the listing was simply, 'JOSH BUTLER WANTS A JOB'. According to Butler, the listing actually ended up getting him a number of interviews. While the listing took place ten years ago, you can still take note of finding similar creative ways to use existing only platforms for your own job search.

Creating a CV on beer
Graphic designer, Brennan Gleason, decided to brew a custom beer and design the packaging himself to display his personal and creative skills, in replace of a traditional CV. Each bottle in the four-pack was printed with a portion of his CV as well as a QR code on the bottle to view the full document online. Gleason told Behance, "I wanted a CV that would show off my work, who I am, and what I loved".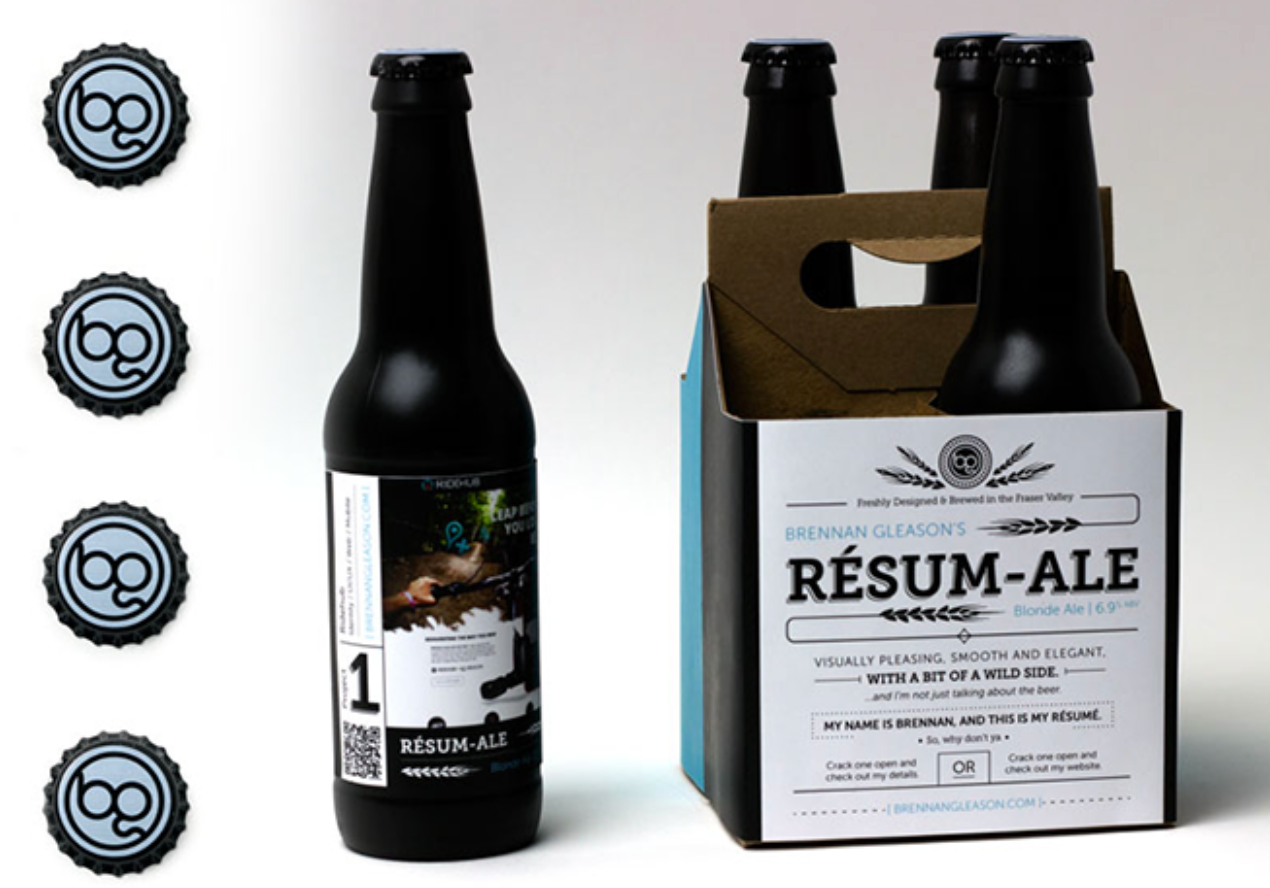 Hand-delivering doughnuts
In October 2016, 25-year-old Lithuanian marketer Lukas Yla moved to San Francisco and knew he'd have to do something unconventional to stand out while job hunting. His solution was to dress up as a delivery courier and hand-deliver doughnuts to companies he wanted to work for, with his CV attached inside the box. He delivered over 40 boxes of doughnuts, with the text; 'Most CV's end up in the bin, mine - in your belly'. 
Yla admitted himself that the concept was a bit odd, but it did end up with him earning viral attention and multiple interviews.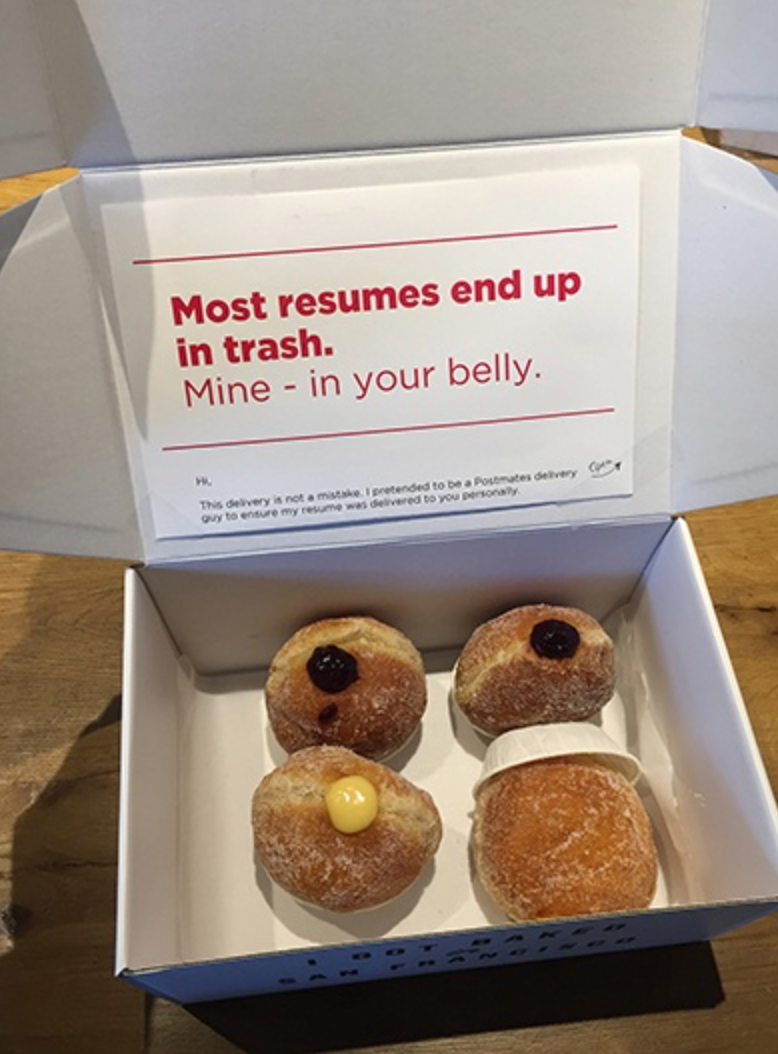 Buying Google ads in executive's names
Alec Brownstein was searching for a new job in 2010 when he came across an unlikely opportunity for self-promotion. He told CBS News, "I was doing a bit of research on who I wanted to work for, and was obviously using Google. I noticed when I Googled the names of executives, that there were no sponsored links at the top, and as someone who embarrassingly Googles themself regularly, I realised if someone were to put them as the top result, I would notice it."
So Brownstein went and purchased the top result for Ian Reichenthal, a creative director at Young and Rubicam for only 15 cents, which resulted in Reichenthal seeing the ad after Googling himself, calling Brownstein and hiring him.
The main goal for any job application, CV, or cover letter is to stand out against the competition, and sometimes it's easier to do that aesthetically, rather than with your skills and experience. Regardless of what you submit, just make sure it's appropriate for the job you're applying for, and make it memorable.
If you liked this blog, we recommend you read 'Getting Weird with Marketing', or find our other blogs here.